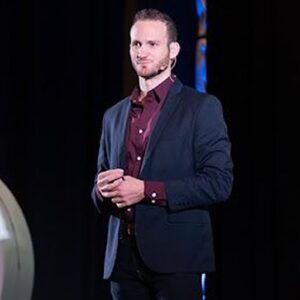 Thomas Waterman
Thomas believes in a world where people fully align what they do to make money with what they do to experience meaning and fulfillment in their lives.
He is the Chief Business Architect & Co-Founder of his business consulting company, Purpose Pioneers, a former COO and current Advisor of a growing tech company, Zupp. He is a former Organizer, Speaker Coach, & Host of TEDxOrlando. He is a business mentor, a leadership facilitator, a speaker, and most importantly, a believer in purpose-driven business.
Ultimately, he believes purpose is the foundation to a thriving operation, culture, and bottom line. He believes this because he has tasted the fruit. He is a witness. And he knows there is no turning back now. He earned his title by practicing what he preaches and bringing purpose and love into every business he touches.